View and learn more the services offered at Rosedale Endodontics online – have any questions? Send us an email or call us any time for more details or to schedule an appointment!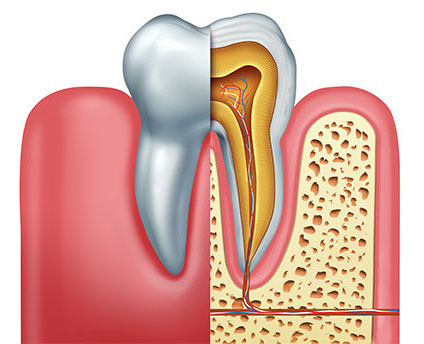 Root Canal Treatment
A modern root canal treatment is very similar to a routine filling procedure, and can usually be completed in one or two appointments, depending on the condition of your tooth. A root canal is relatively painless, and extremely effective at helping to save your natural tooth.
Why saving your natural tooth is the right choice:
Natural teeth allow for efficient chewing
Natural teeth provide you with normal biting force and sensation
Keeping a natural tooth will preserve the appearance of your smile
It protects your other teeth from excessive wear or strain
A root canal treatment is a serious procedure, but one that Endodontists handle every day. Speak to the experts at Rosedale Endodontics about your tooth pain, and work with them to determine the best course of action to rid you of your paint and preserve your teeth!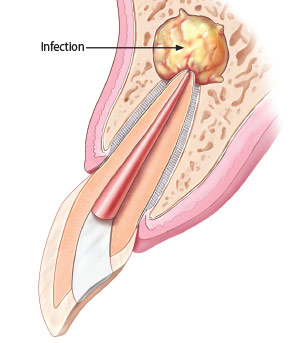 Root Canal Surgeries (Apicoectomy)
Root canals are highly effective treatments, however, should an infection or pain in one or more of your teeth continue after a root canal procedure, an apicoectomy – the medical term for a root canal, or root end surgery – might be necessary. This surgical procedure will remove the infected tissue and the tip of the infected tooth's root.
Be sure to speak to an expert as soon as you experience tooth pain or a dental injury for the best results. The experts at Rosedale Endodontics can help you to choose the best course of action to preserve your natural smile!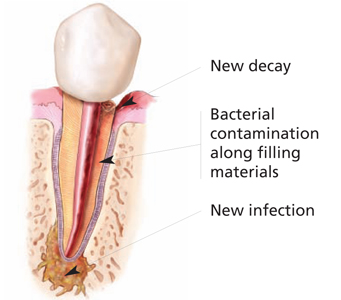 Endodontic Re-Treatments
Most teeth that under go Endodontic treatment will be healthy and last as long as your natural teeth! If you've had a root canal on a tooth before but develop new pain or experience another injury, an endodontic retreatment is a second chance to save your tooth.
Speak to the experts at Rosedale Endodontics about your recurring tooth pain, and find out if an Endodontic retreatment is the best course of action for your tooth.
Have some questions about our Endodontic services, or want to book an appointment?
Book An Apppointment